A History of Progress
When Robert Spurr Weston began his consulting practice in 1899, he established a tradition of engineering excellence. A pioneer in the field of sanitary engineering, Weston, along with business associate George Sampson, formed the Weston & Sampson partnership in 1916. Together, they were instrumental in developing innovative approaches to the new science of water treatment. The engineering practices fostered by Weston & Sampson continue to this day as the basis of state-of-the-art treatment processes.
A Future of Promise
Today, Weston & Sampson is an employee-owned, full-service environmental and infrastructure consulting firm with over 800 professionals, all committed to excellence in their chosen fields.
Innovation — Although we have strong ties to the past, progressive thought has always been a part of the Weston & Sampson tradition. Our ability to approach problems from a unique perspective has led to many innovative and cost-effective solutions and has earned us recognition within our profession.
We maintain our tradition of excellence by attracting the most talented professionals in the field and by placing them in an environment that fosters inventive thinking and encourages new ideas to better serve our clients.
Quality — We define quality as following our tasks through to completion, paying attention to detail, ensuring first-rate work performance, and addressing our clients' needs in a timely manner. We are constantly re-examining the way we work so that we can provide services in the most efficient and cost-effective manner possible.
Now in our second century of service, our clients benefit from our long history of progress and our confidence in the promise technology holds for a brighter future.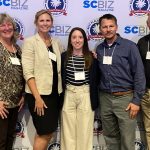 Best Places to Work in South Carolina
-
We are thrilled to announce that Weston & Sampson has been ranked as the 3rd Best Place to Work in South Carolina in the large employer category by SC Biz News!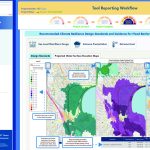 ACEC Engineering Excellence Award for RMAT
-
Weston & Sampson has earned a National Recognition Award in the ACEC 56th annual EEAs for our role in the RMAT's Climate Resilience Design Standards tool.