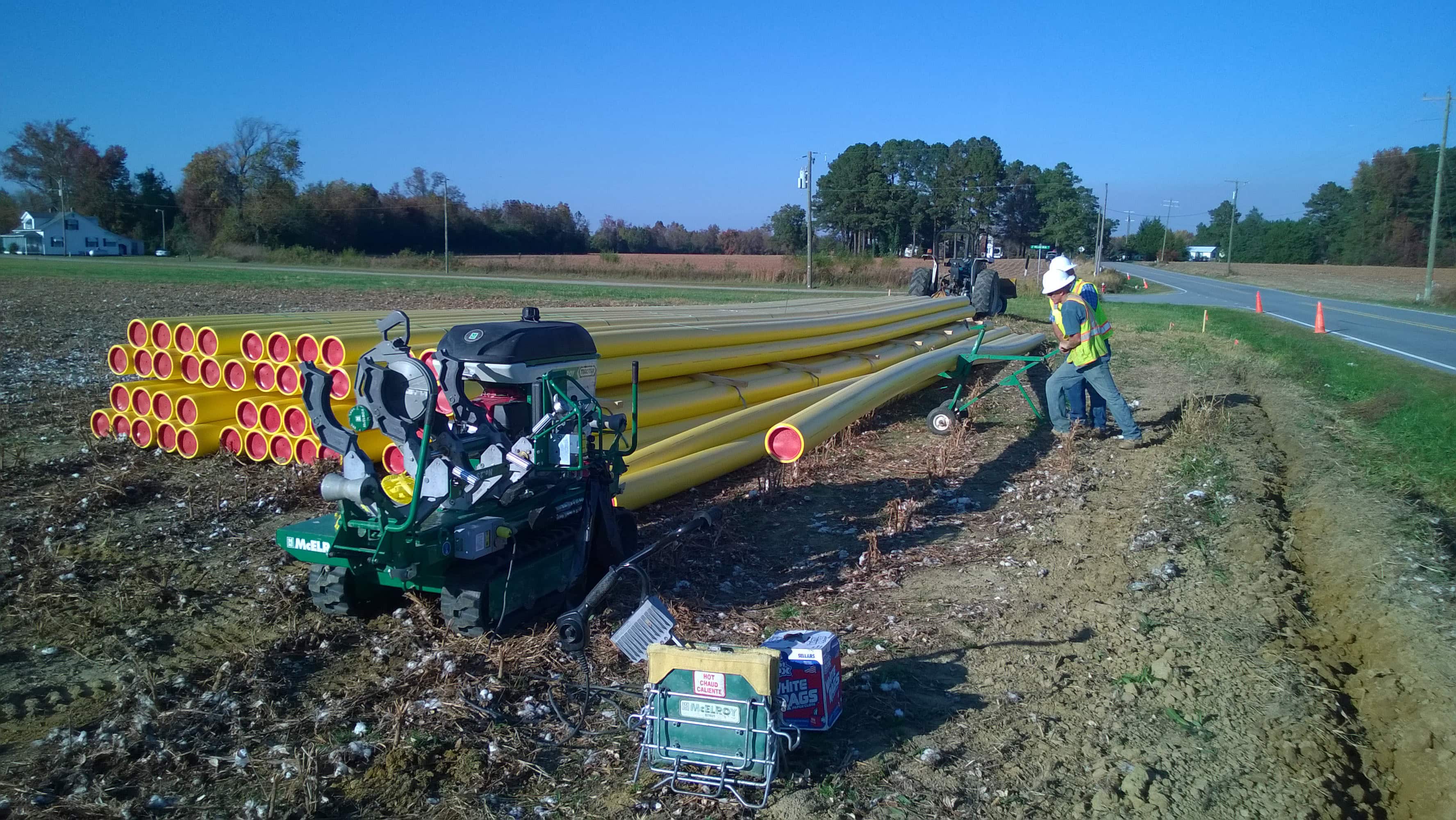 Our firm was involved in providing design, permitting and construction administration support for a polyethylene gas distribution extension in Severn, North Carolina. This 8-mile medium-density main extension was to supply gas to the Northampton County Peanut Plant.
In support of the design and permitting, our geospatial services department collected existing condition information along the proposed pipeline route. They used conventional ground survey, aerial mapping, and laser scanning processes. A tripod-mounted laser scanner was used to collect planimetric features at four separate at-grade railroad crossings. Additionally, topographic data was collected and used to develop a digital terrain model (DTM) in AutoCAD. This information was used by our engineers to develop full-plan and profile details for the proposed gas line crossings at each railroad.
Utilization of the laser scanner technology assured that all of the information needed to develop the base map was collected during a single field mobilization, thus eliminating any return trips to the project site.
Looking for assistance with your project?