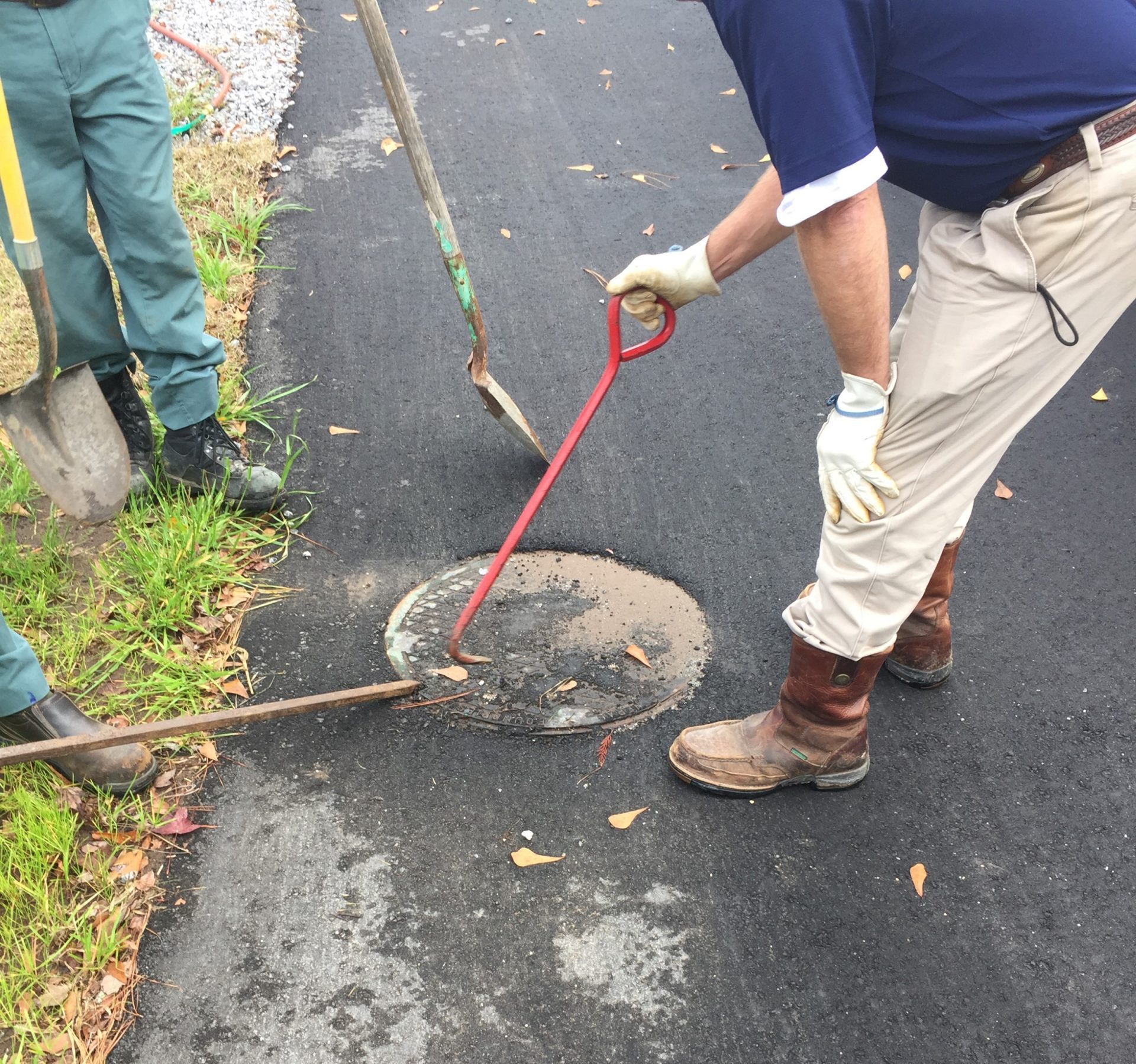 SSES Program Efforts Save Time and Money and Improve Safety
Many wastewater utilities in our region have effective sanitary sewer evaluation survey (SSES) programs; however, others have reservations about starting such a program due to concerns for the expense. An effective program can pay for itself many times over. Properly done, SSES programs can reduce treatment costs, prevent sanitary sewer overflows (SSOs) and failures, increase safety and consumer confidence, and minimize environmental impacts and regulatory consequences.
A budgeted SSES program that regularly evaluates the entire sewer system, ideally, at least every 5 to 7 years, is the best way to reduce capital and operational costs by reducing infiltration and inflow (I/I). Implementing such a program typically involves the following steps:
System mapping uses record drawings to develop an initial base map. Gaps in the system can be filled in with county mapping data and a handheld global positioning system (GPS). Details and attributes can be added as the study progresses.
Flow monitoring identifies your system's base dry weather flow, wet weather flow (inflow), and high groundwater flow (infiltration). This can be done by reviewing pump run times, installing temporary flow meters, or organizing data collected by a SCADA system. It is best to begin with basins that have the highest flow variability between dry weather and rain events. Flow monitoring data can identify the necessity and locations for the next steps as well as prioritizing resource allocation.
Smoke testing isolates sections of the gravity system and introduces smoke into the lines through a blower and smoke generator to identify defects such as broken lines or leaking manhole covers. These can be photographed where smoke is emitted and a survey-grade GPS Rover can pinpoint their locations. Smoke testing is best conducted during low groundwater periods. It requires notifying residents and businesses and coordinating with first responders.
Closed circuit television (CCTV) inspections of high-priority areas can identify defects that allow rain or groundwater to enter the system. These are often conducted during asset risk assessments and manhole inspections. The video is reviewed by experts and a detailed report of the pipe segment's defects is provided for analysis.
Prioritizing data gathered from the CCTV, smoke testing, and manhole inspections can now be used to develop a rehabilitation plan and budgeting process.
System rehabilitation can be done in phases or continuously with work starting on the repairs while the investigation is ongoing. The most important goal is progress. Programs can be developed to utility-specific standards or to industry standards such as those adopted by the National Association of Sewer Service Companies (NASSCO). As the program progresses, the number and size of the rehabilitation projects diminish, as do the I/I problems and the utilities expenses for capacity upgrades, pumping, and treating.
Weston & Sampson is a leading provider of engineering services, including SSES, in the Eastern US and is ranked #20 nationwide by Trenchless Technology. Our NASSCO-certified engineers can help clients develop, implement, or improve SSES programs to meet their goals and budgets. We can also provide training for utilities to start their own annual programs. For more information on SSES programs, contact Bob Horner at 843-452-9076 or HornerR@wseinc.com.